Battery powered hidden cameras give you the flexibility and portability to easily place them anywhere with no wires to worry about.
BATTERY POWERED
HIDDEN CAMERAS
No Wires • Up to 1 Year Battery • Portable and Covert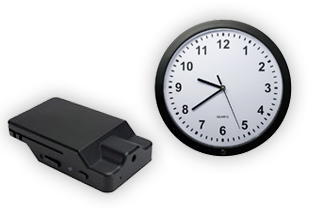 ---
Battery Powered Hidden Cameras
Many people like the convenience of battery powered hidden cameras because they are portable and have no power cords to worry about. This allows you to place them anywhere - most are designed for indoor use, however we also have outdoor weather resistant battery powered spy cameras as well. Depending on your needs, we have battery powered cameras that can last a few hours and some with high capacity batteries that can last years.