These body worn hidden cameras will provide you with on-the-go covert video surveillance for any situation.
BODY-WORN / ON-THE-GO
HIDDEN CAMERAS
Small and Portable • Battery Powered • Easy to Use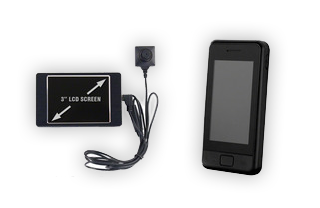 ---
Body Worn / On the Go Hidden Cameras
Body worn or "on the go" hidden cameras are small and portable hidden cameras that you can easily wear or carry with you. Whether you're a private investigator, law enforcement official, a secret shopper or mystery shopper, or just need covert video surveillance on the go - we've got you covered. From glasses cameras to button cameras, we've got the professional grade and reliable devices that you need to record video wherever you go.