Internet streaming hidden cameras allow you to watch your camera feed live on your computer or even your favorite smartphone.
INTERNET STREAMING / WIFI
HIDDEN CAMERAS
WiFi Streaming • Easy to Setup • Smartphone Viewing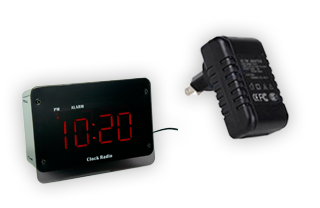 ---
WiFi Internet Streaming Hidden Cameras
Internet streaming or WiFi streaming hidden cameras are cameras that stream live video, allowing you to monitor your home or office right on your favorite smartphone. These cameras connect to your existing wireless network, allowing you to monitor your live camera feed across the house or across the world. Our wireless streaming hidden cameras are easy to set up, and you can even add multiple cameras and view them all right on your phone.