These hidden cameras will blend in perfectly with your living room to monitor your house.
LIVING ROOM
HIDDEN CAMERAS
Self Recording • Internet Streaming • Easy to Use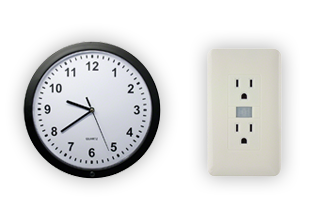 ---
Hidden Cameras for Living Rooms
Because of their central location and high traffic, living rooms and family rooms are two of the common places to put a camera. From clocks and smoke detectors to ordinary looking black boxes, we have dozens of hidden cameras that can blend in seamlessly to your living room. Choose between all-in-one cameras or watch your camera live on your smartphone with one of our WiFi nanny cameras - no matter what your needs, we have the right camera for you.